Giorgos Tsetis: Another reason Unilever was inspired to partner with us is that we really target three channels. Direct-to-consumer is one, then we target physician channels and salon channels; which are the hardest to convince. There's liability involved, so there's no doctor in the world who is going to recommend or endorse a product they don't believe in. We have about 350-400 physicians currently selling the product. A large amount of these doctors are thought-leaders or experts in the space, so they are known to speak about this issue on a world stage when it comes to new innovations. We also have each of the top 20 hair salons in the country carrying the product. There's a ton of celebrities who use the product as well. It is a premium product, but we've still made it affordable for people. When you look at other products on the market, our price point is comparable. We're also working on special programs for people in need who can't normally afford the product. If somebody is motivated, serious and really needs it -- we work to make sure they can get the product, and seek to serve as many people as possible.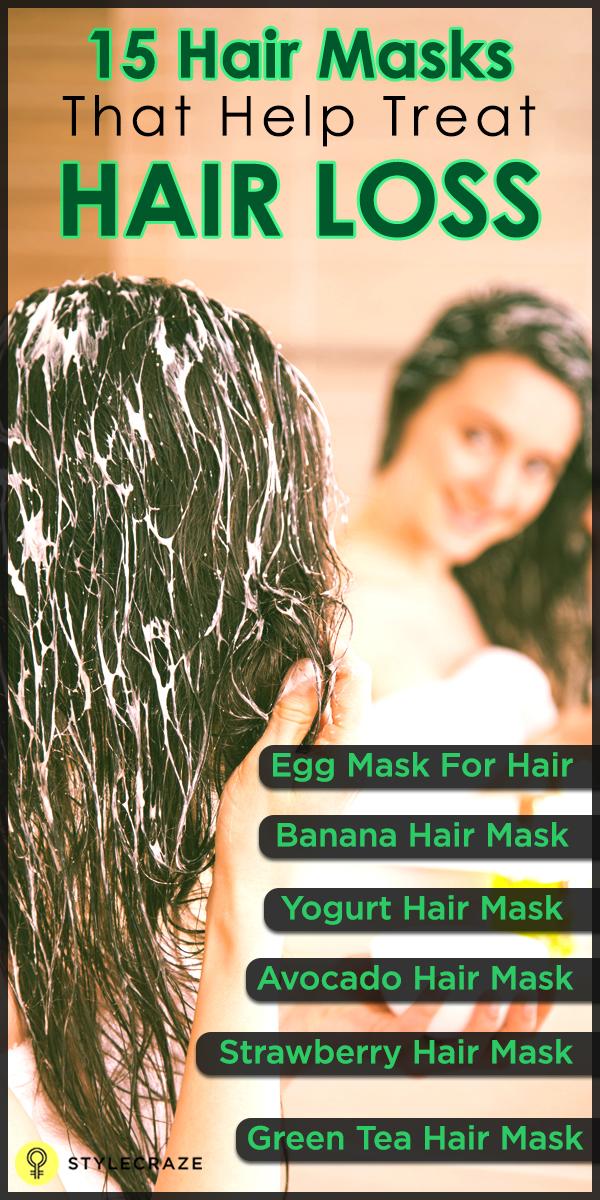 Giorgos Tsetis: In the beginning, we left three factories because we didn't feel confident that they could do the job at our standard. These type of factories are sourcing the ingredients for you, but you have no clue where these ingredients are coming from. You don't know the efficacy, if they're clinically tested, and what about absorption? As a company, we decided to identify these root triggers that play a role in disrupting the hair growth cycle, then rigorously tested how we can target them and what specific ingredients solve for each trigger. Then, we developed individual partnerships with top suppliers all over the world that specialized in single ingredients that actually have that efficacy. We decided to source our own ingredients because we wanted to control the entire process. At least nine of the ten companies we consulted with said we couldn't do that, because the ingredients we chose to use were incredibly expensive. That's one main reason others can't do the work we do. For example, we purchase our primary ingredient for $600 per kilo, and you can buy the standard version of that ingredient in China for $30 per kilo. Same ingredients, but ours is clinically tested and proven to be effective. We only use patented ingredients, which made others think we're crazy, but creating the absolute best product is our top priority.
The hormonal process of testosterone converting to DHT, which then harms hair follicles, happens in both men and women. Under normal conditions, women have a minute fraction of the level of testosterone that men have, but even a lower level can cause DHT- triggered hair loss in women. And certainly when those levels rise, DHT is even more of a problem. Those levels can rise and still be within what doctors consider "normal" on a blood test, even though they are high enough to cause a problem. The levels may not rise at all and still be a problem if you have the kind of body chemistry that is overly sensitive to even its regular levels of chemicals, including hormones.
Diet and supplements. Hair loss caused by a vitamin deficiency or eczema can be addressed with a healthy diet and targeted vitamins and supplements. Make sure you're getting plenty of vitamins A, B and D by eating leafy greens, nuts and seeds, fish, eggs and whole grains. If you have any gaps in your diet, take the necessary supplements to promote hair growth. Your doctor can give you direction about what to eat and take for support.
If you've undergone chemotherapy recently, you know the effects that it has on your hair, including your brows and lashes. First of all, I want to point you to this awesome resource by FairyHairs (click here), that shows in intervals, with pictures, what you can expect with regrowing your hair after chemo (Thank you, Jenny Mealy!). The article also includes ways to regrow your hair after chemo.
"Dr. Yaker and his staff are friendly, welcoming and professional. Everyone greets you with a smile and remembers your name. His offices and procedure rooms are always clean. Dr. Yaker is extremely knowledgable and willing to spend as much time answering questions and discussing options with his patients as they desire. I use Dr. Yaker's hair vitamins and shampoo and conditioner and have definitely seen positive results. So far, I have had two PRP treatments done by Dr. Yaker and he and his staff always take care of me and make me feel comfortable. I have recommended him to many of my friends and family. He's the best!"
Dutasteride is a 5-alpha-reductase inhibitor that binds both types I and II enzymes. Compared with finasteride, its inhibition of type II enzymes is three times more potent; its inhibition of type I enzymes is 100 times more potent (Clark et al., 2004). Dutasteride is not approved for the treatment of FPHL by the FDA, and ongoing studies on the efficacy of the inhibitor are promising but largely focus on male patients (Gupta and Charrette, 2014, Olsen et al., 2006). A study of women after 3 years of therapy showed that dutasteride may be more effective than finasteride in women under 50 years of age as measured by hair thickness (not hair density) at the center and vertex scalp (Boersma et al., 2014). One case report of a 46-year-old female with FPHL showed some response after 6 months of treatment with a dose of 0.5-mg dutasteride daily despite a minimal response to treatment with finasteride and minoxidil (Olszewska and Rudnicka, 2005). Data with regard to the treatment side effects in women is extremely limited. Dutasteride is classified as pregnancy category X because of teratogenicity and should have the same theoretical risk of breast cancer as mentioned in relation to finasteride (Kelly et al., 2016).
The different phases may last for varying periods of times from several years in anagen, to a few months in telogen or several weeks in anagen. Fortunately not all hair follicles are in the same phase at the same time. So the majority of the follicles will be in anagen phase, while a smaller amount will be in the catagen phase and a few follicles will be in the telogen phase. This ensures that there is always some hair present even when the follicle is not active and the hair is not growing.
Hormones don't just affect your mood, they are also common culprits of hair loss. A hormone imbalance caused by thyroid disease, pregnancy, menopause, or hormone medication (like birth control pills) can lead to eyebrow loss. Thankfully, once you identify the source of the hormone imbalance and address the problem, your hair will likely grow back naturally.
If you've gotten through this list and still don't know what's going on, it's time to talk to your doc. Unfortunately, madarosis–typically used to mean the loss of eyelashes, but also referring to the loss of brows–may be due to many, many things, including a number of vision and life-threatening conditions, like herpes zoster, leprosy, HIV/AIDS, trachoma, malignant eyelid tumors, discoid lupus, scleroderma, and hypothyroidism (Khong, Casson, Huilgal, Selva; Survey of Opthamology, 2006). Brow and lash loss are both indicators of underlying diseases, so yes get to your doc stat.
Yes. If you wear pigtails or cornrows or use tight hair rollers, the pull on your hair can cause a type of hair loss called traction alopecia (say: al-oh-pee-sha). If the pulling is stopped before scarring of the scalp develops, your hair will grow back normally. However, scarring can cause permanent hair loss. Hot oil hair treatments or chemicals used in permanents (also called "perms") may cause inflammation (swelling) of the hair follicle, which can result in scarring and hair loss.
Finasteride is a 5-alpha-reductase type II inhibitor, and although it is approved by the U.S. Food and Drug Administration (FDA) for the treatment of male androgenetic alopecia, it is not approved for FPHL. Finasteride is significantly teratogenic and has been shown to cause feminization of male fetuses (Bowman et al., 2003) as well as sexual side effects, depression, headache, nausea, and hot flashes (Varothai and Bergfeld, 2014). The decreased conversion of testosterone to DHT causes a build-up of testosterone, which subsequently converts to estradiol and creates a relative estrogen excess, and this could theoretically increase the risk of breast cancer (Kelly et al., 2016). Studies that use low doses (1 mg daily) showed no significant benefit (Kim et al., 2012, Price et al., 2000). However, one study of 37 premenopausal women who were taking a 2.5-mg dose of finasteride daily with an oral contraceptive pill showed improvement of hair loss in 62% of patients (Iorizzo et al., 2006). Another study of 87 pre- and postmenopausal normoandrogenic patients who were taking a 5-mg dose of finasteride per day for 12 months showed a significant increase in both hair density and thickness (Yeon et al., 2011). The effectiveness of finasteride does not seem to differ between pre- and postmenopausal patients (Yeon et al., 2011). Finasteride is classified as pregnancy category X.
There are a lot of myths out there about balding men. One of them is that men with MPB are more virile and have higher levels of testosterone. This isn't necessarily the case. Men with MPB may actually have lower circulating levels of testosterone but higher levels of the enzyme that converts testosterone to DHT. Alternately, you may simply have genes that give you hair follicles that are highly sensitive to testosterone or DHT.
Giorgos Tsetis: Hair loss completely shattered my confidence, and losing your confidence in modeling isn't a good thing. It was a very high price to pay. For eight years I was struggling, trying different solutions, searching for answers, not knowing what was going on. It was exhausting to say the least. So, when I made the decision to close down my company and started working on Nutrafol, people really thought I was crazy. They wondered why I was taking the chance of getting into this industry. To me, it wasn't really a choice, because there was nothing on the market that was healthy, accessible and helping the other 80 million people who are effected in the United States. We wanted to help ourselves, but really help others by making a valuable product that addressed an unsolved issue.
The most common type of hair loss seen in women is androgenetic alopecia, also known as female pattern alopecia or baldness. This is seen as hair thinning predominantly over the top and sides of the head. It affects approximately one-third of all susceptible women, but is most commonly seen after menopause, although it may begin as early as puberty. Normal hair fall is approximately 100-125 hairs per day. Fortunately, these hairs are replaced. True hair loss occurs when lost hairs are not regrown or when the daily hair shed exceeds 125 hairs. Genetically, hair loss can come from either parents side of the family.
There's a reason why we're the leading provider of hair loss solutions in North America. Trust. Many of our 1,100+ licensed cosmetologists and hair loss experts started where you are—as a client themselves. So we truly understand what hair loss feels like and what it takes to get your hair back. It's why you can trust that we'll walk you through every step of your hair restoration journey, from consultation and analysis to solution and maintenance. We'll listen to you and make sure your Hair Club experience is everything you want it to be. We're here for you, and that makes all the difference.
Well, maybe that's a new adage from instagram, but it's true all the same: eyebrows are the essential defining feature of every woman's face. That's exactly why eyebrow loss can feel like a death sentence to the beauty-conscious woman. With thick, lush eyebrows in style, eyebrow loss can feel more traumatizing than ever. Hair one day, gone the next!
Atopic dermatitis is a form of eczema that causes red, itchy patches of skin. Involvement of the skin around the eyes can lead to swelling, skin inflammation and loss of the eyebrow hairs, according to the National Institute of Arthritis and Musculoskeletal and Skin Diseases. Skin-irritating cosmetics and soaps may aggravate atopic dermatitis. The eyebrows often regrow when the condition becomes inactive.
According to the International Society of Hair Restoration Surgery, since 2004, the number of female surgical hair restoration patients worldwide increased 24 percent. Modern surgical hair restoration procedures such as Follicular Unit Transplantation (FUT) and Follicular Unit Extraction (FUE) allow surgeons to take hair from the back of the head (genetically permanent hair zone) and transplant it to the areas where balding has occurred. The reason why the hair does not fall out once transplanted in its new location is because those hair follicles take on the same characteristics as the hair in the area where it originated, the genetically permanent zone. Both approaches result in lasting outcomes. In order to know if you are a candidate, Dr. Yaker will go over your medical history and examine your hair and scalp. He will determine if you have ample, good quality hair in the permanent hair zone in order to be able to relocate those hair follicles to the areas of hair loss.
Certain medical issues can also impair hair growth. An overactive or underactive thyroid gland can cause hair loss. So can iron deficiency. When women go through menopause and their estrogen levels fall, their hair often begins to thin. Many women also lose some hair a few months after giving birth because of the hormonal changes the body experiences.
Male pattern baldness (MPB) has a distinctive shape. The front hairline recedes, especially at the sides, forming an M shape. This is frontal baldness. The crown of the head, also known as the vertex, becomes bald as well. Eventually the two areas join into a "U" shape. MPB can even extend to chest hair, which can thin as you age. Oddly enough, hair in different locations on the body can react differently to hormonal changes. For instance, facial hair growth can improve while other areas become bald.
Eyebrows protect the eyes from sweat that trickles down the forehead. They also protect the bony ridges above the eyes. In addition to the above, the eyebrows play a very important function in facial expression and body language. Eyelashes protect the eyeball from small foreign bodies and irritants and stimulate the closing reflex. Both eyebrows and eyelashes play a very important cosmetic function, and thus contribute greatly to the self esteem of an individual.[9]
Hair loss is a condition that can affect any area of the body, including the eyebrows. Approximately three million Americans experience brow hair thinning and loss. Trauma, grooming habits, disease, and genetic predisposition all can contribute to this concern. Our experienced hair restoration surgeons at Leonard Hair Transplant Associates, Dr. Robert Leonard and Dr. Matthew Lopresti, often see individuals with eyebrow hair loss for which they offer a comprehensive selection of restorative options that can help you address this problem.
Dozens of other causes of eyebrow loss are also possible including a variety of infectious, autoimmune and inflammatory conditions. Consultation with a dermatologist or hair transplant surgeon is recommended. I strongly advise consulting a dermatologist before proceeding to hair transplantation for women over 40 with new onset eyebrow hair loss after age 40.
"Dr. Yaker was extremely personable as well as knowledgeable on hair and hair health. With his treatment plan that was tailored to my needs and requests, I have noticeable thicker and fuller hair within three months! His enthusiasm towards his work was very comforting. He truly puts the patient at the center of care he delivers and it doesn't go unnoticed! I would highly recommend him as your physician if you are struggling with the appearance of your hair!"
MICHAEL REED, MD: Over-the-counter minoxidil, which is the brand Rogaine, is FDA approved. It's been shown to be effective in scientific studies. Propecia is the new drug on the block, and that probably is more effective. It's a pill that you take once a day, and that has been shown to slow down hair loss and grow hair in a significant number of individuals. Most of the other preparations that are heavily advertised or marketed are not proven to be effective.