Optimal levels of estrogen help to grow full thick hair, while low estrogen levels lead to thin and stalled hair growth, which eventually leads to hair loss. Through the years, a women will go through various cycles of highs and lows in estrogen levels. Puberty is typically associated with high estrogen levels as a woman starts to cycle through menstruation. Pregnancy typically increases hormone production, but once the baby has been delivered the mother can experience a drop in estrogen levels, which can result in thinning and loss of hair. Typically, this corrects itself as the woman's body heals and hormonal regulation returns to normal.  The largest decline in estrogen levels is during menopause. Estrogen is secreted through the ovaries and adrenal glands. When a woman hits menopause, the ovaries' estrogen production is significantly diminished, which puts an excess burden on the adrenals to produce it. However, as the adrenals are typically overburdened due to stress, symptoms of menopauses like hair loss and hot flashes occur prematurely and excessively for some. Nourishing the body and balancing stress levels will support gentle and graceful transitions.  
It is perfectly normal for people to shed 50 to 100 hairs per day. This generally doesn't cause noticeable thinning of scalp hair because new hair is growing in at the same time that hair is shedding. However, hair loss occurs when this hair growth cycle and shedding is disrupted or when the hair follicle becomes destroyed and replaced with scar tissue. Female pattern hair loss (androgenetic alopecia) is the most common form of hair loss in women. This occurs gradually and is caused by genetics (from either side of the family), age, and the action of a specific male hormone, dihydrotestosterone (DHT). This hormone is found in lesser amounts in women and it preys on the hair follicles, preventing them from receiving vital nutrients for proper hair follicle growth, leading to the hairs shrinking, and resulting in a shorter lifespan. Interestingly, DHT does not need to be elevated to generate hair loss. Estrogen, when lowered as commonly seen in menopause, creates a change in the ratio of male to female hormones, giving an edge to these male hormones. Compounded with the sensitivity of DHT to the hair follicles, heredity can affect the age at which a woman begins to lose her hair, as well as the rate of hair loss and the extent of baldness. 
Minoxidil: This medicine is applied to the scalp. It can stop hairs from getting thinner and stimulate hair growth on the top of the scalp. The U.S. Food and Drug Administration (FDA) has approved minoxidil to treat hair loss. It is the only hair re-growth product approved for men and women. A dermatologist may combine minoxidil with another treatment.
Some medications have side effects that include hair loss. Talk to your doctor if you are experiencing significant hair loss and you think that your medication might be the cause. Your doctor might be able to switch you over to another type of medicine without any reported side effects. Don't stop taking your medications until you've spoken with your doctor, as this could be dangerous for your health.
This "mature" hairline is not considered balding; the Norwood III is considered the first evidence of balding in androgenetic alopecia (male pattern baldness). In studying the Norwood charts, we see that usually the most advanced balding is known as a class VII, and that there are also Type "A" variants in which the forelock in the middle tends to recede along with the fronto-temporal areas, and in which there is be less overt crown loss than in the regular III, IV, and V patterns.
What's more likely is that telogen effluvium is at play (again). In addition to hormone fluctuations, this type of hair loss happens when there is a drastic dip in protein in the diet or sudden weight loss. For example, if you are sick and can only consume liquids for a month. "If you have protein levels that drop dramatically, your hair follicles go into hibernation, and you can see sudden acute hair loss that shows up three to six months later," says Dr. Katta.
Alopecia areata: Researchers believe that this is an autoimmune disease. Autoimmune means the body attacks itself. In this case, the body attacks its own hair. This causes smooth, round patches of hair loss on the scalp and other areas of the body. People with alopecia areata are often in excellent health. Most people see their hair re-grow. Dermatologists treat people with this disorder to help the hair re-grow more quickly.
The eyebrows are two-arched eminences of skin situated above the orbital regions.[3,4] The hairs of the eyebrows are short, thick. and stiff and are set obliquely. The diameter of eyebrow hair is normally thinner than scalp hair in Asians, and the scalp hair in thinner in Caucasians.[5] The eyebrows can be roughly divided into three parts. The medial third is usually below the orbital margin with the hairs in this region oriented vertically. The middle third lies along the orbital margin with hairs oriented obliquely or horizontally. The lateral third usually lies above the orbital margin.[3] Eyebrow hair normally tends to be less dense laterally than medially; thus, hair loss from any cause is apt to be more obvious in the lateral portion.[6]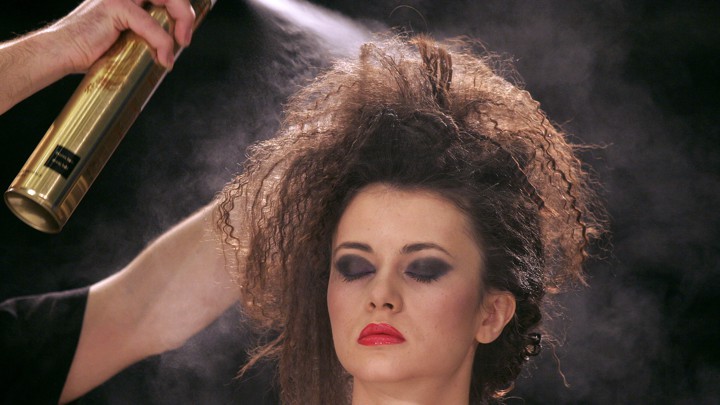 Other important vitamins for eyebrow hair growth to consider include vitamin B complex especially vitamin B-12, B-7 (biotin), can ensure healthy hair and skin. In addition, vitamin D can help in hair growth by creating new pore and thus a possibility of more hair (see more on Stem Cells Translational Medicine. Finally ensure you have zinc, enough protein, and omega 3 fatty acids.
Both of these hairy issues are related to excess androgens that are part of PCOS.  Our hair follicles respond overzealously to testosterone creating both hair loss and hair growth. This is because the follicles on the face tend to stretch and grow causing the hair to get stuck and not fall out when they should. Conversely, the scalp hair follicles actually shrink in response to androgens and the hair can fall out or just not be as robust.
A. Steroids are not for female pattern hair loss but are sometimes used for alopecia areata (spotty hair loss that is different than hair loss due to genetics and aging). Laser combs? There are some reports that low-level light therapy could stimulate hair growth in some people. It's something to try when people feel like they have no other good options. At $350, it's expensive and I'm not sure it's worth the money, but it is safe.
You can even increase your own natural hair growth by eating the right food. Since hair growth depends on what happens inside of your body, it only makes sense that what you eat matters. Foods high in protein are really good for preventing hair loss, since protein is what makes up the hair. Eggs, fatty fish, beef, pork tenderloin, chicken and lentils are all good. Another general rule is to eat many greens and veggies. Kale, spinach, bell peppers, carrots and onion all promote healthy hair growth. Basically, you need to make sure you get all the vitamins and minerals that the body needs to keep producing hair. If you find it hard to get all the important nutrients daily, you can supplement your daily diet with a specialized hair supplement.
It is known that estrogen plays a great role in reducing bodily hair, in promoting the growth of the hair on your head, controlling height, reducing the muscle mass, promoting the breast growth, keeping the skin smooth, keeping away from wrinkles, regulating menstrual cycle in women, preventing fatigue, keeping away depression etc. From all these it can be known that estrogen hormone is important for the overall health of an individual.
This plant is native to North America and has been used for centuries by indigenous people to treat menstrual and menopausal disorders. While modern research results are mixed, some studies do indicate that black cohosh can be effective as a treatment in menopause. While the research focuses on hot flashes and other symptoms of menopause that get more attention than hair loss, it follows that black cohosh could also help to improve hair growth when estrogen levels decline.
Elizabeth Willett is the Senior Herbalist and Lead Educator at NaturalFertilityInfo.com. She holds a BS in Mass Communications (2000) from Minnesota State University, and a Master of Arts degree (MA, 2010) in Holistic Health Studies with a specialization is herbalism from St. Catherine University in St. Paul, MN. Liz has written over 200 articles on women's fertility and brings a vast wealth of knowledge and expertise in holistic health and healing to Natural Fertility Info.com
If you've undergone chemotherapy recently, you know the effects that it has on your hair, including your brows and lashes. First of all, I want to point you to this awesome resource by FairyHairs (click here), that shows in intervals, with pictures, what you can expect with regrowing your hair after chemo (Thank you, Jenny Mealy!). The article also includes ways to regrow your hair after chemo.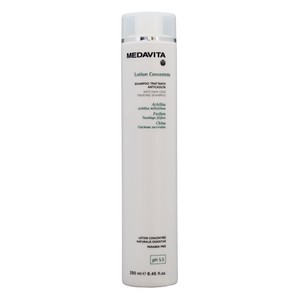 According to the International Society of Hair Restoration Surgery, since 2004, the number of female surgical hair restoration patients worldwide increased 24 percent. Modern surgical hair restoration procedures such as Follicular Unit Transplantation (FUT) and Follicular Unit Extraction (FUE) allow surgeons to take hair from the back of the head (genetically permanent hair zone) and transplant it to the areas where balding has occurred. The reason why the hair does not fall out once transplanted in its new location is because those hair follicles take on the same characteristics as the hair in the area where it originated, the genetically permanent zone. Both approaches result in lasting outcomes. In order to know if you are a candidate, Dr. Yaker will go over your medical history and examine your hair and scalp. He will determine if you have ample, good quality hair in the permanent hair zone in order to be able to relocate those hair follicles to the areas of hair loss.
If you've overplucked your brows too many times, you may have caused trauma to the follicles in the meantime, signalling not only those hairs you plucked to stop growing back, but also the hairs in surrounding areas. The good news: If the hair follicles aren't dead, they can possibly be shaken from their resting state with a good brow enhancer. (like WINK  yes of course, we have to say it). There's no sure bets, but it's worth a try–plus Wink has a money-back guarantee!
The startup recently closed its Series A round of funding, with Unilever Ventures, the investment and private-equity vertical of the consumer goods company, stepping in as the lead investor. Unilever was introduced to Nutrafol through investment platform, CircleUp. The investment from Unilever Ventures, along with other strategic partners, will be used to advance research efforts, product development and expand within the medical, salon and e-commerce channels. With continued investment in research and clinical studies, Nutrafol is poised to take the lead in the fragmented multibillion-dollar global hair loss industry.
Big and bold brows can give great shape to your face. The last thing you want is to see your eyebrow hairs start falling out. Unfortunately, you can experience eyebrow loss just like you experience hair loss. It's important to understand what is causing your eyebrows to shed so that you can work on stopping the hair loss and promoting hair growth. Here are the most common causes of eyebrow loss.