Optimal levels of estrogen help to grow full thick hair, while low estrogen levels lead to thin and stalled hair growth, which eventually leads to hair loss. Through the years, a women will go through various cycles of highs and lows in estrogen levels. Puberty is typically associated with high estrogen levels as a woman starts to cycle through menstruation. Pregnancy typically increases hormone production, but once the baby has been delivered the mother can experience a drop in estrogen levels, which can result in thinning and loss of hair. Typically, this corrects itself as the woman's body heals and hormonal regulation returns to normal.  The largest decline in estrogen levels is during menopause. Estrogen is secreted through the ovaries and adrenal glands. When a woman hits menopause, the ovaries' estrogen production is significantly diminished, which puts an excess burden on the adrenals to produce it. However, as the adrenals are typically overburdened due to stress, symptoms of menopauses like hair loss and hot flashes occur prematurely and excessively for some. Nourishing the body and balancing stress levels will support gentle and graceful transitions.  
It is known that during pregnancy, because of an increased level of estrogen, there is a tremendous growth of new hair. However, during menopause it is noticeable that the reduced level of estrogen hormone tends to cause hair loss. When the estrogen hormone levels tend to drop, the hair follicles fall under the influence of the male sex hormone or the testosterone, which cause the shortening of the growth phase of hair. Subsequently there is a noticeable hair loss. This hair loss caused due to the drop down of estrogen levels may cause patchy hair loss or complete baldness.
Stress: Emotional and physiological stress can trigger a few hair loss conditions that can affect your eyebrows. Telogen effluvium, for instance, can cause your hair to shed. Then there's trichotillomania, which is a psychiatric condition caused by stress that is characterized by the urge to pull out your own hair (which could be from your eyebrows, eyelashes or scalp).
Other important vitamins for eyebrow hair growth to consider include vitamin B complex especially vitamin B-12, B-7 (biotin), can ensure healthy hair and skin. In addition, vitamin D can help in hair growth by creating new pore and thus a possibility of more hair (see more on Stem Cells Translational Medicine. Finally ensure you have zinc, enough protein, and omega 3 fatty acids.
The first step in treatment is to identify the cause of the hair loss. Then, treat it appropriately. If an internal cause is the culprit, it should be addressed — for example, thyroid medication for thyroid disease or supplements for a nutritional deficiency. External skin conditions are often treated with topical medications, and, once treated, the hair loss usually recovers. I often recommend Latisse as an adjunctive treatment. Though frequently associated with eyelash lengthening, it is a great option for thickening brows. In fact, people with brows that thin with aging (I typically don't see this in women under 50) may want to opt for Latisse.
Contact dermatitis causes skin inflammation and when severe it can affect the hair follicles as well. It can either be due to some irritant making contact with the skin of the eyebrows or due to a substance to which a person has an allergy. This gives rise to the two types of contact dermatitis – irritant contact dermatitis or allergic contact dermatitis. Substances that could cause contact dermatitis at the eyebrow includes eye makeup including eyebrow pencils, hair removal creams and waxes, other cosmetics, hair dyes and scalp hair styling products.
See the doctor for sudden hair loss. If you suddenly lose your eyebrows, that could be a sign of a more serious problem, particularly if you only lose your eyebrows or eyelashes and not other hair. Sudden loss of eyebrows can be a symptom of eye conditions, skin conditions, systematic disorders, infections, and nutritional deficiencies. Seeing your doctor can help you narrow down the condition.[30]
Insulin, that helper hormone in charge of regulating blood sugar levels, also affects a number of different body processes, including fat storage, heart health and, you guessed it, hair growth. One study published in the European Journal of Cardiovascular Risk found that women with some markers of insulin resistance have a greater risk for androgenic alopecia (AGA), or female pattern baldness.
This "mature" hairline is not considered balding; the Norwood III is considered the first evidence of balding in androgenetic alopecia (male pattern baldness). In studying the Norwood charts, we see that usually the most advanced balding is known as a class VII, and that there are also Type "A" variants in which the forelock in the middle tends to recede along with the fronto-temporal areas, and in which there is be less overt crown loss than in the regular III, IV, and V patterns.
 Because too much insulin (which is released by the pancreas in large amounts when we consume foods high in sugar or refined flour) signals the ovaries to produce more testosterone, and because an overload of testosterone increases the likelihood that our bodies may make more of the hair-thinning hormone DHT, work to keep blood sugar steady by eating fiber-rich whole foods.  In addition, the Saw Palmetto herb has shown promise for its ability to block the conversion of testosterone into DHT, so it may help androgen-related hair loss. To date, research on saw palmetto for hair loss is limited, but the research that has been done is promising.
The photo included here shows an example of one condition which could affect the eyebrows, eyelashes, facial hair and pubic hair. This is a type of thinning hair found in women that are regularly seen at Sussex Trichology in West Sussex. These symptoms obviously cause the sufferer much distress as the appearance has dramatically altered the hairline since the eyebrows define the face. Shuna Hammocks, our Consultant Trichologist, is able to diagnose your condition and discuss it at length and then design a treatment plan for you. It may be suggested that you attend the clinic for hair treatments which involve a combination of creams, steam and massage. 

Madarosis is the hallmark of lepromatous leprosy. It was reported in 76% of patients with multibacillary leprosy.[76] Bilateral symmetric cicatricial madarosis occurs in lepromatous leprosy due to histiocytic infiltration of hair follicles[77,78] [Figure 4]. It occurs in multibacillary leprosy after at least 5 to 10 years of untreated disease.[79] Loss or atrophy of the eyelashes may follow. Madarosis adds to the cosmetic disfigurement caused by leprosy. Absence of madarosis is a good prognostic sign in long-standing cases.[80] Unilateral madarosis may occur in tuberculoid leprosy due to the facial patch in the eyebrow region. In tuberculoid leprosy, madarosis occurs due to granulomatous infiltration of hair follicles leading to their destruction.
Hair loss in women can be related to genetics, hormones and age. Androgenetic alopecia, also known as female pattern hair loss, is one of the most common causes of hair loss in women. Hair loss in women may be caused by a serious medical condition that needs proper attention and treatment as early as possible. The hair loss patterns in women usually differ from those in men. Find out more about hair loss in women.
According to the new study, British scientists say they found over 200 genetic markers linked to hair loss. More specifically, the study focuses on male pattern baldness. This type of baldness, also known as male alopecia, is the most common form of hair loss in men. Researchers believe this affects as many as 30 to 50% of men by the time they reach the age of 50.
Madarosis is a terminology that refers to loss of eyebrows or eyelashes. This clinical sign occurs in various diseases ranging from local dermatological disorders to complex systemic diseases. Madarosis can be scarring or non-scarring depending upon the etiology. Appropriate diagnosis is essential for management. Follicular unit transplantation has been found to be a useful method of treating scarring madarosis and the procedure relevant to eyebrow and eyelash reconstruction has been discussed. A useful clinical approach to madarosis has also been included for bedside diagnosis. The literature search was conducted with Pubmed, Medline, and Google scholar using the keywords madarosis, eyebrow loss, and eyelash loss for articles from 1960 to September 2011. Relevant material was also searched in textbooks and used wherever appropriate.
*Photograph used with permission of the Journal of the American Academy of Dermatology. This photograph was published in the Journal of the American Academy of Dermatology, Vol. # 60, Gathers RC, Jankowski M, Eide M, et al. "Hair grooming practices and central centrifugal cicatricial alopecia," 660-8. Copyright Elsevier (2009). Journal of the American Academy of Dermatology.   
Giorgos Tsetis: In the beginning, we left three factories because we didn't feel confident that they could do the job at our standard. These type of factories are sourcing the ingredients for you, but you have no clue where these ingredients are coming from. You don't know the efficacy, if they're clinically tested, and what about absorption? As a company, we decided to identify these root triggers that play a role in disrupting the hair growth cycle, then rigorously tested how we can target them and what specific ingredients solve for each trigger. Then, we developed individual partnerships with top suppliers all over the world that specialized in single ingredients that actually have that efficacy. We decided to source our own ingredients because we wanted to control the entire process. At least nine of the ten companies we consulted with said we couldn't do that, because the ingredients we chose to use were incredibly expensive. That's one main reason others can't do the work we do. For example, we purchase our primary ingredient for $600 per kilo, and you can buy the standard version of that ingredient in China for $30 per kilo. Same ingredients, but ours is clinically tested and proven to be effective. We only use patented ingredients, which made others think we're crazy, but creating the absolute best product is our top priority.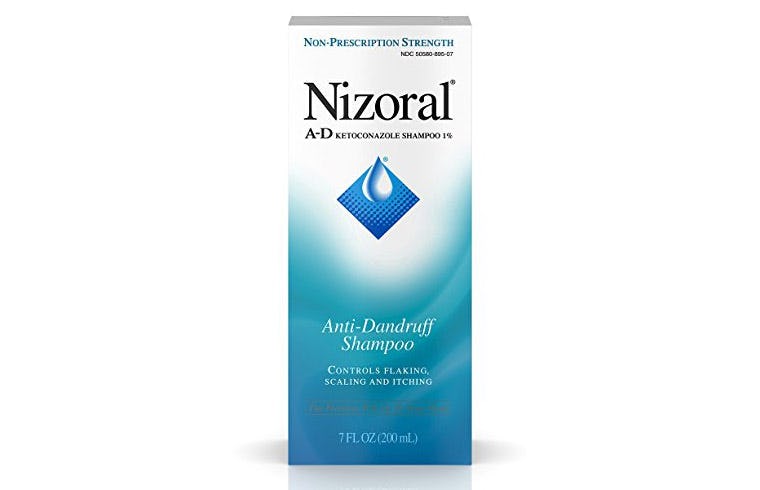 Both benign and malignant tumors such as seborrhoeic keratosis, molluscum contagiosum, basal cell carcinoma, squamous-cell carcinoma, sebaceous cell carcinoma, and sclerosing sweat duct carcinoma have been shown to be associated with loss of eyelashes.[1,111–113,119,120] A sebaceous cell carcinoma very often presents as a recurrent chalazion. An associated madarosis (due to lid infiltration and follicle destruction) would help to differentiate the two.[121,122] Tsuji et al. reported a rare case of primary epithelioid hemangioendothelioma of the eyelid associated with madarosis.[123] Primary leiomyoma of the eyelid has been reported with madarosis.[124] Kuan[125] described a case of lacrimal gland tumor masquerading as blepharitis with madarosis.
Eyebrow thinning that manifests in irregular patches, especially accompanied by red and itchy skin, may indicate atopic dermatitis. This condition—commonly called eczema—can occur just about anywhere on the body and is usually hereditary. People with atopic dermatitis may be more sensitive to topical irritants, but eczema just from topical irritants is called allergic contact dermatitis or irritant contact dermatitis. While you wait on the appointment with your dermatologist, you can help ease eczema around the eyebrows by switching to mild soaps or a soap-free facial cleanser, and applying an intensive facial moisturizer within three minutes after bathing.
The normal cycle of hair growth lasts for 2 to 6 years. Each hair grows approximately 1 centimeter (less than half an inch) per month during this phase. About 90 percent of the hair on your scalp is growing at any one time. About 10 percent of the hair on your scalp, at any one time, is in a resting phase. After 2 to 3 months, the resting hair falls out and new hair starts to grow in its place.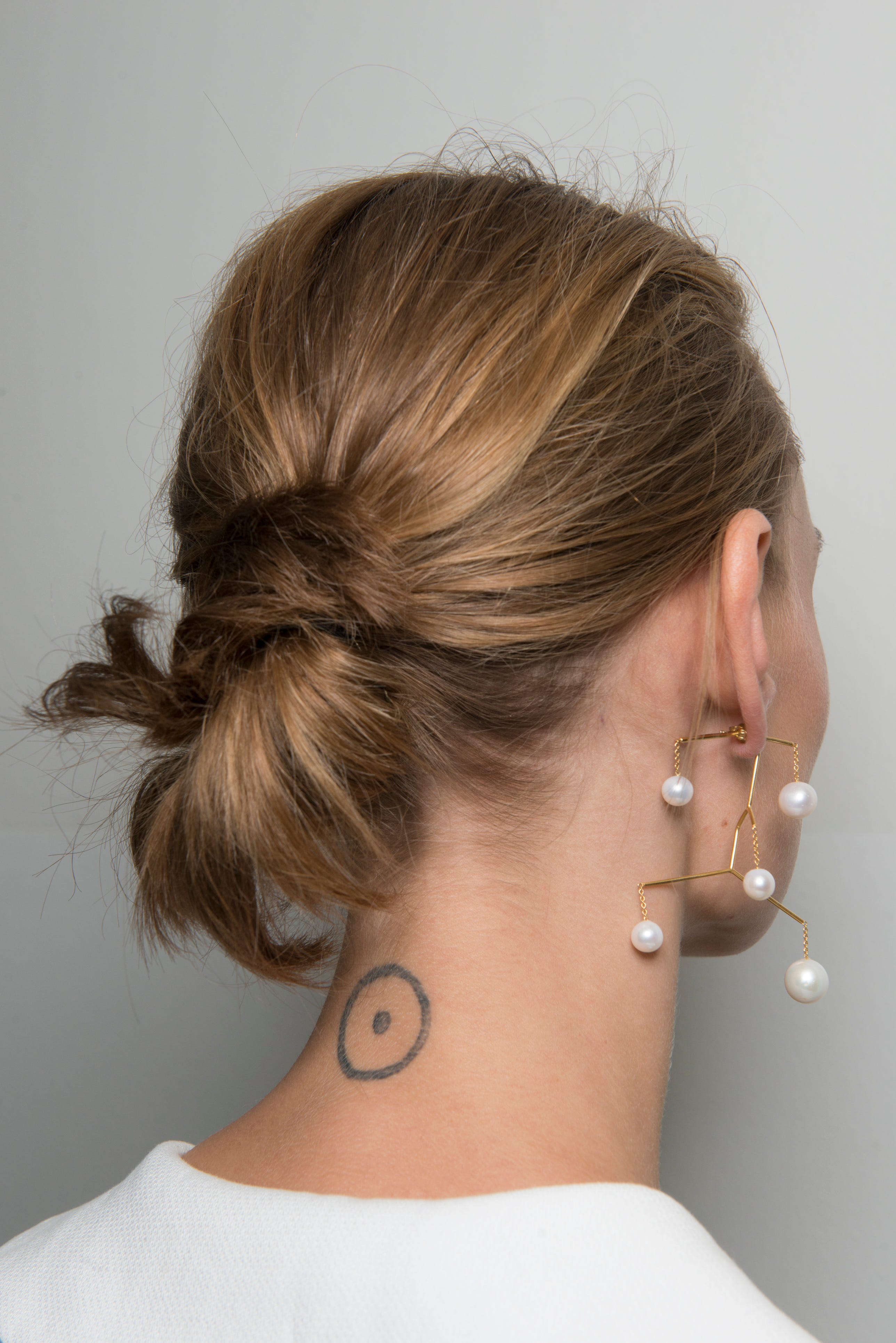 Possibly a little too late to run up the Brexit flag but there ya go.Tory MPs have sleepwalked into the collapse of the Conservative Party through sheer arrogance and no little corruption.They need not bank on the threat of Corbyn to keep them in their jobs because I and thousands of others will see no point whatsoever in voting at at all... and if Nigel Farage puts something sensible together he will steal millions of votes from the Tories almost wiping them out.As a lifelong Tory it pains me to say good riddance.
Eyebrows frame your face and play an important role in your facial appearance and expressions. If the hair in your eyebrows starts falling out, you are sure to see a difference in your appearance, which you may want to rectify. Many conditions can cause eyebrow loss.[1] However, you can usually take steps to reverse the effects, such as eating a healthy diet and adjusting your beauty routine or lifestyle to account for the natural aging process.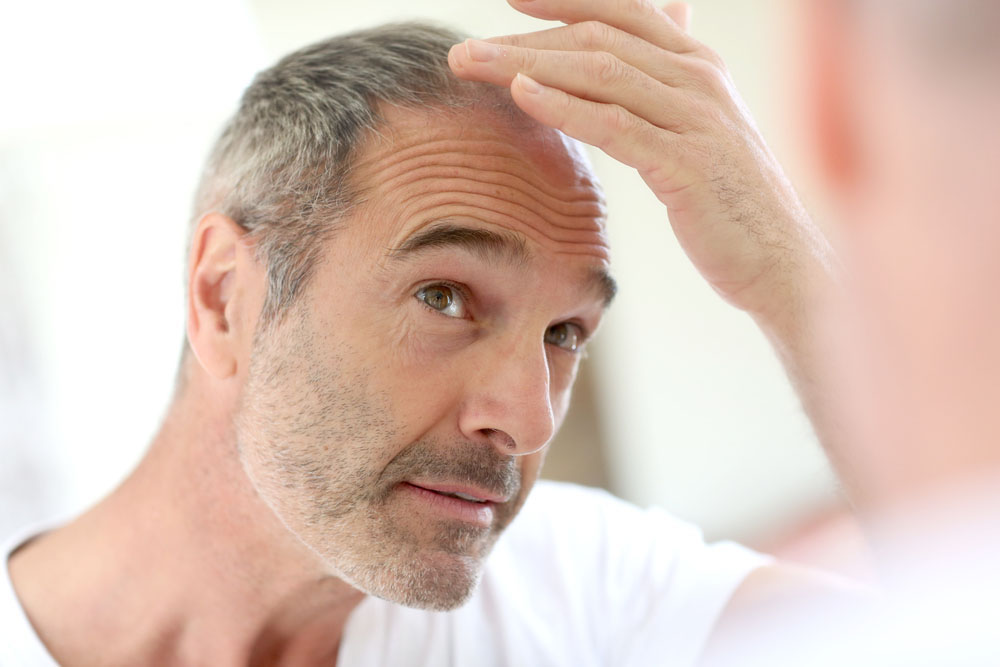 This article was very informative for me. I am a 56 yr. old male struggling with high estrogen levels and low T. My last blood test taken last week my estrogen level was 100 and my T was 700 its climbing because I am taking testosterone inj. Twice a week at 50mg per inj. I'm also taking Anastrozole 1/10 tab 5 days a week. I just started on that. Its only been 2 days for the estrogen blocker. My belly fat is increasing and I'm feeling and looking extremely bloated. I'm depressed because of the weight gain and the way I now look. My healthy weight is 153 I'm 5'8″ but now I'm 178lbs. I'm also constipated and feel there is a lot of food not passing through, please let me know which part of this is normal and will the Anastrozole start working gradually and cut my belly fat out? My diet is high fiber, low carbs. I am working on working out more often. I'm a non smoker and non drinker.
When this process is disrupted you end up with thinner hair, increased hair loss, a failure to regrow new hair and all in all a super sad experience! No one love losing their hair and it's such a huge source of upset for women I work with but I'll be honest, it is often the last thing to change as we work through getting your hormones and metabolism more balanced. It's simply not your body's priority.
Menopause is a natural biological process that all women experience at some point in their lives. During this time, the body goes through numerous physical changes as it adjusts to fluctuating hormone levels. Many women have unpleasant symptoms during menopause, including hot flashes, mood swings, and insomnia. Hair loss is another common occurrence.
Other important vitamins for eyebrow hair growth to consider include vitamin B complex especially vitamin B-12, B-7 (biotin), can ensure healthy hair and skin. In addition, vitamin D can help in hair growth by creating new pore and thus a possibility of more hair (see more on Stem Cells Translational Medicine. Finally ensure you have zinc, enough protein, and omega 3 fatty acids.
Many unpleasant things can happen to your body as you age. Losing eyebrow hairs is one of them. When you get older, your eyebrows may naturally become thinner as you experience hair loss. Though aging is inevitable, there are some ways you can help to prevent hair loss as you get older. Managing your stress, maintaining good nutrition, hydrating your skin and not exposing your eyebrows to excessive trauma, such as waxing, plucking, or threading, should help prevent eyebrow loss.
There is pilosebaceous inflammation[45] with both scarring and non-scarring alopecia depending on the degree of inflammation. Most commonly, there is involvement of the head and neck, though widespread involvement is also seen. Eyebrow loss is a prominent finding and may be the presenting symptom when the eyebrow region is involved in the acute benign form of follicular mucinosis.[46]
This is most commonly found in women wearing ponytails, tight braids or any hairstyles that typically pull on hair with excessive force. In addition, rigorous brushing, heat styling and rough scalp massage can damage the cuticle, the hard outer casing of the hair. This causes individual strands to become weak and break off, reducing overall hair volume. 

Male pattern baldness is connected to the male sex hormone androgen. So naturally, reducing your stress levels will also reduce the risk of suffering from the different symptoms that stress cause. You can reduce stress by practicing mindfulness and yoga. You can also cut down on work and make sure to get enough sleep. Minimize your exposure to negative people or experiences. Spending time in nature and exercising also contribute greatly to your mental health.
Dutasteride is a 5-alpha-reductase inhibitor that binds both types I and II enzymes. Compared with finasteride, its inhibition of type II enzymes is three times more potent; its inhibition of type I enzymes is 100 times more potent (Clark et al., 2004). Dutasteride is not approved for the treatment of FPHL by the FDA, and ongoing studies on the efficacy of the inhibitor are promising but largely focus on male patients (Gupta and Charrette, 2014, Olsen et al., 2006). A study of women after 3 years of therapy showed that dutasteride may be more effective than finasteride in women under 50 years of age as measured by hair thickness (not hair density) at the center and vertex scalp (Boersma et al., 2014). One case report of a 46-year-old female with FPHL showed some response after 6 months of treatment with a dose of 0.5-mg dutasteride daily despite a minimal response to treatment with finasteride and minoxidil (Olszewska and Rudnicka, 2005). Data with regard to the treatment side effects in women is extremely limited. Dutasteride is classified as pregnancy category X because of teratogenicity and should have the same theoretical risk of breast cancer as mentioned in relation to finasteride (Kelly et al., 2016).
Information on this web site is provided for informational purposes only. The information is a result of years of practice experience by the author. This information is not intended as a substitute for the advice provided by your physician or other healthcare professional or any information contained on or in any product label or packaging. Do not use the information on this web site for diagnosing or treating a health problem or disease, or prescribing medication or other treatment. Always speak with your physician or other healthcare professional before taking any medication or nutritional, herbal or homeopathic supplement, or using any treatment for a health problem. If you have or suspect that you have a medical problem, contact your health care provider promptly. Do not disregard professional medical advice or delay in seeking professional advice because of something you have read on this web site. Information provided on this web site and the use of any products or services purchased from our web site by you DOES NOT create a doctor-patient relationship between you and any of the physicians affiliated with our web site. Information and statements regarding dietary supplements have not been evaluated by the Food and Drug Administration and are not intended to diagnose, treat, cure, or prevent any disease.
Tames and Goldenring described a case of bilateral loss of eyebrows and eyelashes in a patient with AIDS-related complex who had smoked crack cocaine. This has been attributed to hot vapors during the process of smoking, and which therefore caused singeing of the brows and lashes. There was a complete reversal once the patient abstained from cocaine.[93]

Reproductive hormone changes can also play a part, and dermatologists believe the same factors that cause hair loss from the scalp, a common problem for women as they age, may contribute to thinning brows. Nanette Santoro, M.D., ob/gyn and professor of reproductive endocrinology at the University of Colorado at Denver, says, "Abrupt hormone changes can cause sudden hair loss (telogen effluvium) that recovers over about six months' time. It happens postpartum to many women and can happen at menopause." 

Traumas such as major surgery, poisoning and severe stress may cause a hair loss condition known as telogen effluvium, in which a large number of hairs enter the resting phase at the same time, causing shedding and subsequent thinning hair in men and women alike. The condition also presents as a side effect of chemotherapy. While targeting dividing cancer cells, this treatment also affects hair's growth phase, with the result that almost 90% of hairs fall out soon after chemotherapy starts.
Yes. Hyperandrogenism, a medical condition characterized by excessive production of male hormones called androgens, can cause hair loss in affected women. The most common cause of hyperandrogenism in women is functional ovarian hyperandrogenism, also known as polycystic ovary syndrome. In addition to hair loss, other signs include obesity, acne, and irregular menstruation, and it is one of the most common causes of infertility.
Also called "chastetree," Vitex is an herb which is typically prescribed to treat estrogen dominance. It seems to be recommended as a remedy for especially low levels of estrogen as well however, and does seem to have a general balancing effect on the overall ratio of estrogen to progesterone. Vitex's balancing effect is thought to result from the stimulation of dopamine production.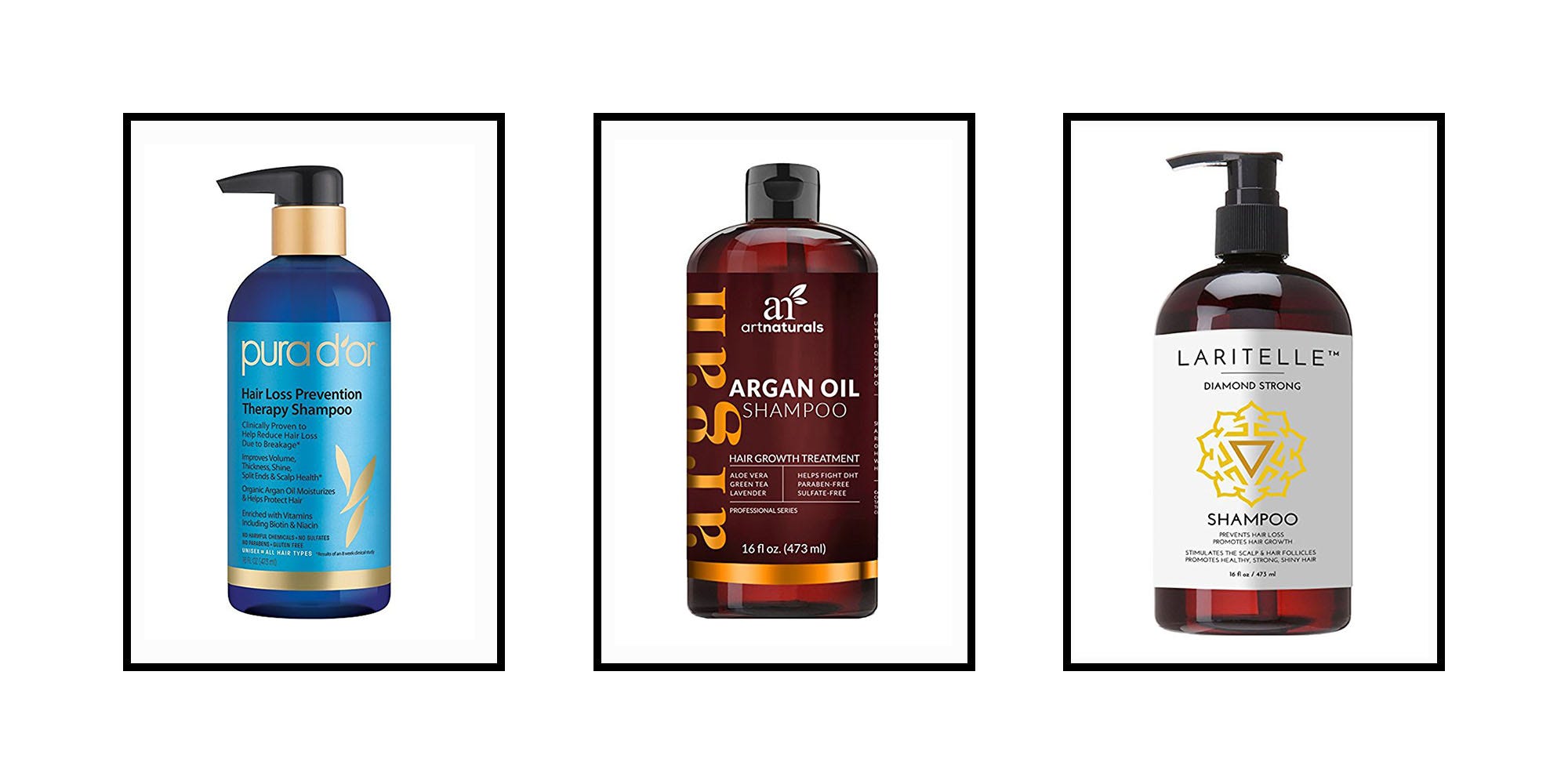 Giorgos Tsetis: Consumers are lost, and that's the sad part about it. You have a serious problem, you go on the internet and see thousands of products making similar claims, and you can't choose. Most likely, you're going to try the cheapest product with the most compelling claims, realize it doesn't work, and only add further stress. When an industry is not properly regulated, this is the result. Education is such a big component of what we do. Reverse engineering a solution requires a tremendous amount of time and research. What we did was connect all these dots reading hundreds of pages of scientific literature. Education, when it comes to this, is broken into education for the physicians and education for the consumers. It's always hard to educate, because what you're really doing is changing behavior. Slowly but surely, we're actively changing the mindset of physicians and consumers, evolving the way they view and treat hair loss. That is huge, and one of the key reasons Unilever invested in the company. What we did was raise the bar by introducing a new category in the medical channel that remained untapped. That's how we disrupted the market, where now you see hundreds of doctors using Nutrafol as a trusted alternative for men and women. We also have several writers in the company who imagine how we can make this world simple and digestible for people. We want consumers to make smart choices.
You will need to check with your health insurance company to find out if hormone replacement therapy will be fully or partially covered, or how much your copayment will be. If you don't have health insurance, costs can still vary greatly depending on the type of medication you get, and whether you take brand name or generic drugs. Prices may range from as little as about $7 per month to as high as $150 a month for hormone replacement therapy.
Some cancer chemotherapy drugs cause temporary hair loss, which affects all body hair. Along with the loss of scalp hair, people undergoing chemotherapy also commonly lose their eyebrows and eyelashes. Chemotherapy drugs that frequently cause hair loss include paclitaxel, 5-fluorouracil, carboplatin, cisplatin, actinomycin-D, bleomycin, vincristine, cyclophosphamide, altretamine, etoposide, docetaxel and doxorubicin. Hair loss typically begins 2 to 3 weeks after the start of chemotherapy. Lost eyebrow hair regrows in the weeks to months following completion of treatment.
Lichen planopilaris and frontal fibrosing alopecia inflammatory conditions, in which the inflammation destroys the hair follicle, can cause a scar or permanent hair loss (usually present as red patches with redness and scale around each hair follicle). In the very advanced stages, they may appear as smooth, bald patches where the hair follicles have been destroyed. Androgenetic hair loss is another non-scarring type. The most common type of hair loss, it is due to the complex interplay of genes, hormones, and age.  

Reduce stress. When you are stressed, your body starts shutting down processes that aren't necessary for survival. This shutdown can occur with physical stressors, like surgery or an illness, and emotional stress, which often manifests as physical symptoms. Loss may occur up to three months after the stressful event and may take another three to grow again.[24]
When this process is disrupted you end up with thinner hair, increased hair loss, a failure to regrow new hair and all in all a super sad experience! No one love losing their hair and it's such a huge source of upset for women I work with but I'll be honest, it is often the last thing to change as we work through getting your hormones and metabolism more balanced. It's simply not your body's priority.