Amalie Beauty Inc. and its materials are not intended to treat, diagnose, cure, or prevent any disease. 
All material on Amalie is provided for educational purposes only. Always seek the advice of your physician or other qualified health care provider with any questions you have regarding a medical condition, and before undertaking any diet, exercise, or other health program.
Yes. Hyperandrogenism, a medical condition characterized by excessive production of male hormones called androgens, can cause hair loss in affected women. The most common cause of hyperandrogenism in women is functional ovarian hyperandrogenism, also known as polycystic ovary syndrome. In addition to hair loss, other signs include obesity, acne, and irregular menstruation, and it is one of the most common causes of infertility.
Estrogen and combined oral contraceptive (COC) drugs with estrogen or progestogen have been reported as effective, but data are limited (Adenuga et al., 2012, Raudrant and Rabe, 2003, Scheinfeld, 2008). They are thought to function through several mechanisms. Both components of COC drugs increase the levels of sex-hormone-binding globulin (Schindler, 2013). They also send negative feedback signals that suppress the hypothalamic secretion of gonadotropin and releases the hormone and pituitary secretion of the luteinizing and follicle-stimulating hormones, which results in a decreased androgen production (Gilman et al., 1990, Varothai and Bergfeld, 2014). These actions decrease androgen secretion from the ovary and the quantity of free, biologically active androgens, which reduces their effects on the hair follicles (Schindler, 2013). Our practice when prescribing COC drugs is a combination of ethinyl estradiol 20 mcg plus drospirenone 3 mg. Drospirenone is an analogue of spironolactone. This treatment combination is approved by the FDA for the treatment of acne but not alopecia.
Hair loss may also occur due to dieting. Franchised diet programs which are designed or administered under the direction of a physician with prescribed meals, dietary supplements and vitamin ingestion have become popular. Sometimes the client is told that vitamins are a necessary part of the program to prevent hair loss associated with dieting. From a dermatologists's standpoint, however, the vitamins cannot prevent hair loss associated with rapid, significant weight loss. Furthermore, many of these supplements are high in vitamin A which can magnify the hair loss.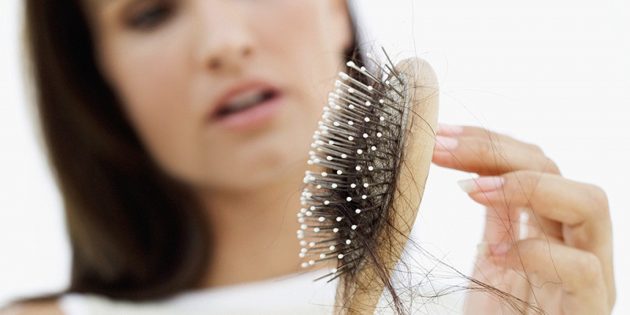 Reduce stress. When you are stressed, your body starts shutting down processes that aren't necessary for survival. This shutdown can occur with physical stressors, like surgery or an illness, and emotional stress, which often manifests as physical symptoms. Loss may occur up to three months after the stressful event and may take another three to grow again.[24]
Trichotillomania is a hair pulling disorder associated with anxiety, stress, depression, boredom and frustration. It is where a person manually removes hairs with their finger, either a few strands throughout the day or sometimes many strands at one time during an emotional outburst. This behavior is usually a means of coping with stress or emotional turmoil. However, it can sometimes become a habit that is difficult to break. The eyebrows is a commonly targeted area as is the scalp.
Mistakenly thought to be an exclusively male disease, women make up a significant percentage of hair loss sufferers all around the world. Forty percent of women have visible hair loss by the time they are age 40. After menopause, that number increases even more. Hair loss in women can be absolutely devastating for self-confidence, self-image and emotional well-being. Although it is not a life threatening disease and sometimes underestimated by physicians, hair loss can take an emotional toll that directly affects physical health. Hair is an important part of woman's face and beauty, therefore it is not easy for any woman to face changes that affect the quality and especially the quantity of her hair. Hair loss in women is a serious life-altering condition that shouldn't be ignored and has to be diagnosed and treated in the best possible way.
EYES AND VISIONEARS, NOSE AND THROATSKIN, HAIR, NAILSHEART AND VESSELSKIDNEYS AND URINARY TRACTBLOOD AND IMMUNITYLIVER AND GALLBLADDERLUNGS AND AIRWAYSUPPER AND LOWER LIMBWOMEN'S HEALTH AND PREGNANCYWOMEN'S HEALTHKIDS HEALTHMEN'S HEALTHABCD – FIRST AID: INJURIES, POISONINGNEWBORNS BABIESHORMONES AND METABOLISMMEDICATION, SUPPLEMENTSMEDICAL TERMINOLOGYNUTRITIONSURGERY AND OTHER PROCEDURES
Women using oestrogen supplementation or taking birth control pills will also experience hair loss when they cease supplying their body with extra oestrogen. These forms of hair loss may be temporary but this, however, does not mean that there is no link between oestrogen and permanent hair loss. Scientists have noted up to 30 hormones that could play a role in female pattern hair loss – the genetic kind of hair loss – and oestrogen, whilst poorly explored, may be one of them. It's alright if the excess hairs are the ones that are lost but when normal hair falls out, there's a problem.
Giorgos Tsetis: In the beginning, we left three factories because we didn't feel confident that they could do the job at our standard. These type of factories are sourcing the ingredients for you, but you have no clue where these ingredients are coming from. You don't know the efficacy, if they're clinically tested, and what about absorption? As a company, we decided to identify these root triggers that play a role in disrupting the hair growth cycle, then rigorously tested how we can target them and what specific ingredients solve for each trigger. Then, we developed individual partnerships with top suppliers all over the world that specialized in single ingredients that actually have that efficacy. We decided to source our own ingredients because we wanted to control the entire process. At least nine of the ten companies we consulted with said we couldn't do that, because the ingredients we chose to use were incredibly expensive. That's one main reason others can't do the work we do. For example, we purchase our primary ingredient for $600 per kilo, and you can buy the standard version of that ingredient in China for $30 per kilo. Same ingredients, but ours is clinically tested and proven to be effective. We only use patented ingredients, which made others think we're crazy, but creating the absolute best product is our top priority.
It is an impulse-controlled disorder characterized by compulsive plucking or breakage of hair.[91] The most frequent site of hair pulling is the scalp, but the eyebrows, eyelashes, and pubic hair may also be involved. Trichotillomania manifests in eyelashes and eyebrows as irregular patches of alopecia containing hairs of varying lengths. Inflammation, scarring, and atrophy are conspicuous by their absence. Patients often attempt to conceal their alopecia by cosmetological camouflage. In case of a diagnostic dilemma, histological features such as increased numbers of catagen hairs, pigment casts, and traumatized hair bulbs provide a clue.
Certain medical issues can also impair hair growth. An overactive or underactive thyroid gland can cause hair loss. So can iron deficiency. When women go through menopause and their estrogen levels fall, their hair often begins to thin. Many women also lose some hair a few months after giving birth because of the hormonal changes the body experiences.

*Photograph used with permission of the Journal of the American Academy of Dermatology. This photograph was published in the Journal of the American Academy of Dermatology, Vol. # 60, Gathers RC, Jankowski M, Eide M, et al. "Hair grooming practices and central centrifugal cicatricial alopecia," 660-8. Copyright Elsevier (2009). Journal of the American Academy of Dermatology.   
Optimal levels of estrogen help to grow full thick hair, while low estrogen levels lead to thin and stalled hair growth, which eventually leads to hair loss. Through the years, a women will go through various cycles of highs and lows in estrogen levels. Puberty is typically associated with high estrogen levels as a woman starts to cycle through menstruation. Pregnancy typically increases hormone production, but once the baby has been delivered the mother can experience a drop in estrogen levels, which can result in thinning and loss of hair. Typically, this corrects itself as the woman's body heals and hormonal regulation returns to normal.  The largest decline in estrogen levels is during menopause. Estrogen is secreted through the ovaries and adrenal glands. When a woman hits menopause, the ovaries' estrogen production is significantly diminished, which puts an excess burden on the adrenals to produce it. However, as the adrenals are typically overburdened due to stress, symptoms of menopauses like hair loss and hot flashes occur prematurely and excessively for some. Nourishing the body and balancing stress levels will support gentle and graceful transitions.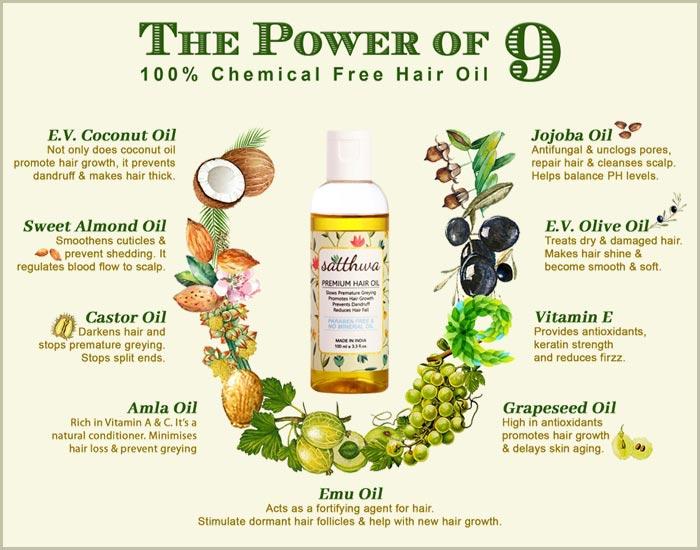 Protein: When the body does not get enough protein, it rations the protein it does get. One way the body can ration protein is to shut down hair growth. About 2 to 3 months after a person does not eat enough protein, you can see the hair loss. Eating more protein will stop the hair loss. Meats, eggs, and fish are good sources of protein. Vegetarians can get more protein by adding nuts, seeds, and beans to their diet.
"The biggest mistake I see is people being too heavy handed with their eyebrow products," says Megan Studabaker, a registered nurse and owner of Finespun Brow Design in Scottsdale, Arizona. "I recommend applying products in hair-like strokes, versus just filling in with powder because it often gets smeared and messy which isn't achieving the polished look you are going for." I've had good luck using Benefit Precisely, My Brow Pencil ($24) and Foolproof Brow Powder ($24).
Giorgos Tsetis: Another reason Unilever was inspired to partner with us is that we really target three channels. Direct-to-consumer is one, then we target physician channels and salon channels; which are the hardest to convince. There's liability involved, so there's no doctor in the world who is going to recommend or endorse a product they don't believe in. We have about 350-400 physicians currently selling the product. A large amount of these doctors are thought-leaders or experts in the space, so they are known to speak about this issue on a world stage when it comes to new innovations. We also have each of the top 20 hair salons in the country carrying the product. There's a ton of celebrities who use the product as well. It is a premium product, but we've still made it affordable for people. When you look at other products on the market, our price point is comparable. We're also working on special programs for people in need who can't normally afford the product. If somebody is motivated, serious and really needs it -- we work to make sure they can get the product, and seek to serve as many people as possible.
In men, finasteride (originally marketed as Proscar) is approved for hair loss associated with androgens. In one study, 62% of women also taking oral contraceptives containing the synthetic progestin drospirenone reported improvement. So it may be effective for female hair loss in the setting of increased androgen. But studies are limited and it is harmful to the male fetus so should not be used by women thinking about becoming pregnant or who are pregnant.

It takes more than just an apple a day to keep the doctor away; if your diet lacks the key vitamins A, B, D and E or nutrients such as iron, calcium or the amino acid L-lysine, your hair may suffer. Nutrient deficiency doesn't just affect the eyebrows—it may lead to hair loss on the scalp, feelings of fatigue and physical weakness, lightheadedness or inhibited concentration, heart palpitations and pale skin, among other serious symptoms.
Karen Hellesvig-Gaskell is a broadcast journalist who began writing professionally in 1980. Her writing focuses on parenting and health, and has appeared in "Spirituality & Health Magazine" and "Essential Wellness." Hellesvig-Gaskell has worked with autistic children at the Fraser School in Minneapolis and as a child care assistant for toddlers and preschoolers at the International School of Minnesota, Eden Prairie.
Hair loss in women is not easy to diagnose because it is very often multifactorial in etiology and thus requires well-designed specific steps so that the patient is evaluated properly. The best way to do this is to evaluate the patient in person (rather than sending photos via email or Skype) because the patient gets a chance to meet her doctor to permit the development of a trusting relationship- critical because very often the treatment of hair loss is an involved process that requires a strong doctor-patient relationship.
Also, what we tend to forget is that while it's easy for most women to recognize financial, emotional or overwhelm type stress, we also have internal metabolic and biochemical stresses like anemia, inflammation and nutrient deficiencies that we are often less aware of. Diet and exercise can also become stresses. It is well known that low calorie dieting or excessive exercise are commonly associated with hair loss.
Eyebrows protect the eyes from sweat that trickles down the forehead. They also protect the bony ridges above the eyes. In addition to the above, the eyebrows play a very important function in facial expression and body language. Eyelashes protect the eyeball from small foreign bodies and irritants and stimulate the closing reflex. Both eyebrows and eyelashes play a very important cosmetic function, and thus contribute greatly to the self esteem of an individual.[9]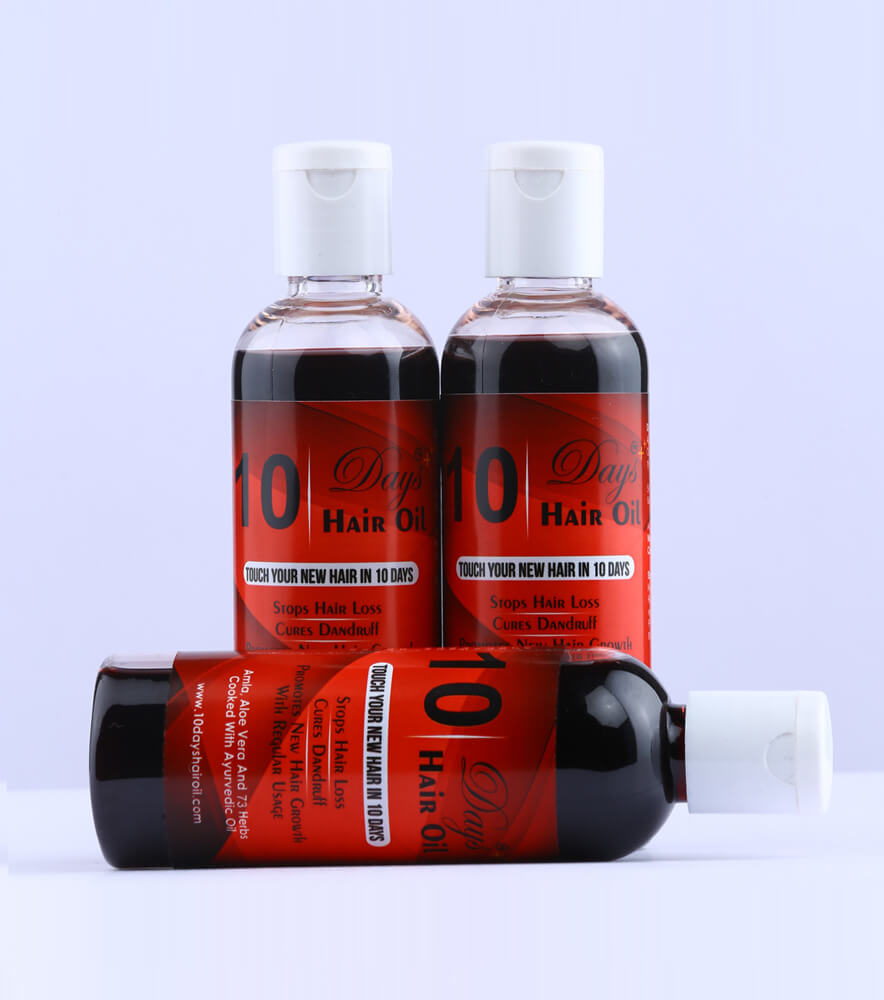 Exercise is a key component of a healthy lifestyle. You'll feel stronger and happier once you incorporate exercise into your daily routine. It also helps prevent some of the other symptoms of menopause, including mood swings, weight gain, and insomnia. All of these factors are important for maintaining hormonal balance, which promotes healthy hair growth.
But let's be real: Brow loss is completely natural. Your brows have a growth cycle and they phase through growth (anagen), recession towards rest (catagen), and resting (telogen). Your brow hairs try not to all cycle at the same time, but unfortunately we get caught in certain weeks or months where more of our brow hairs are missing than before. Just be patient; they'll come back. And if you need a boost, don't be a stranger.
Various techniques have been described over the years. Nylon implants were used by some people. Now, they are banned in many countries because of sequelae-like scarring and infection. Follicular unit transplantation has been found to give very good results[195] and is now the procedure of choice for most types of hair transplantation. The details of the procedure with respect to eyebrow and eyelash reconstruction will be discussed here.
The recipient sites in the eyebrow can be conveniently made with 20 to 22-gauge needles parallel to the skin, so that hair grows flat on the skin and does not stick out from the face. About 150 hairs are required for a full eyebrow graft. Poddar et al. described good results with a technique of creating recipient tracks with the erbium yttrium aluminium garnet laser.[202]
Another cause of eyebrow hair loss is genetic predisposition. Many patients naturally have thinner eyebrows that run in their family. This is one of the biggest reasons patients seek our services. Medical conditions such as hypothyroidism, eczema, and alopecia areata (spot baldness) can also lead to brow hair falling out. It's important to determine the cause of your condition to find an effective treatment.
In men, finasteride (originally marketed as Proscar) is approved for hair loss associated with androgens. In one study, 62% of women also taking oral contraceptives containing the synthetic progestin drospirenone reported improvement. So it may be effective for female hair loss in the setting of increased androgen. But studies are limited and it is harmful to the male fetus so should not be used by women thinking about becoming pregnant or who are pregnant.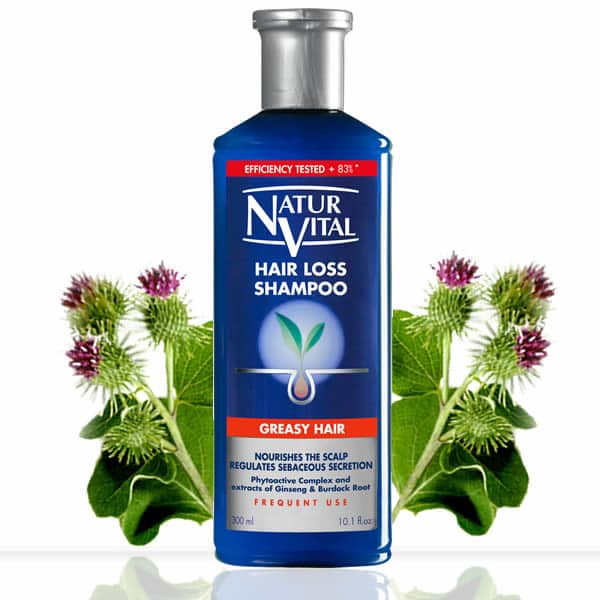 The eyebrows are two-arched eminences of skin situated above the orbital regions.[3,4] The hairs of the eyebrows are short, thick. and stiff and are set obliquely. The diameter of eyebrow hair is normally thinner than scalp hair in Asians, and the scalp hair in thinner in Caucasians.[5] The eyebrows can be roughly divided into three parts. The medial third is usually below the orbital margin with the hairs in this region oriented vertically. The middle third lies along the orbital margin with hairs oriented obliquely or horizontally. The lateral third usually lies above the orbital margin.[3] Eyebrow hair normally tends to be less dense laterally than medially; thus, hair loss from any cause is apt to be more obvious in the lateral portion.[6]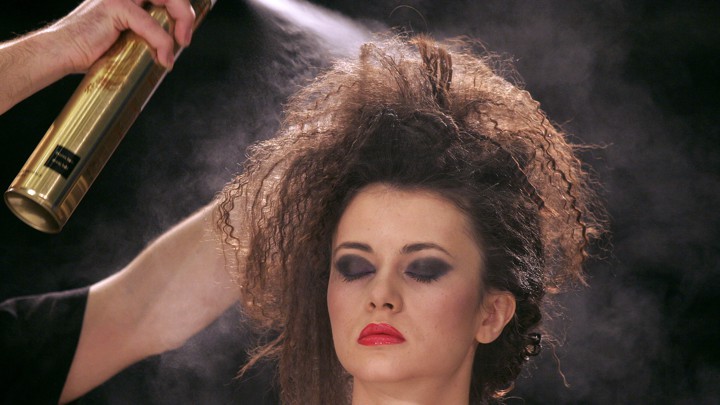 A decline of estrogen, whether due to menopause or other hormonal imbalances, can also affect hair growth. You'll experience a thinning or loss of pubic hair as well as hair on your scalp if you have low levels of estrogen in your body. You might also experience unwanted hair growth on your face during menopause, when your estrogen levels are at their lowest. This phenomenon occurs because the lack of estrogen leaves you with a hormonal imbalance of sorts; you have more androgens, or male hormones, than female hormones in your body, which contributes to some male-like symptoms such as body and facial hair.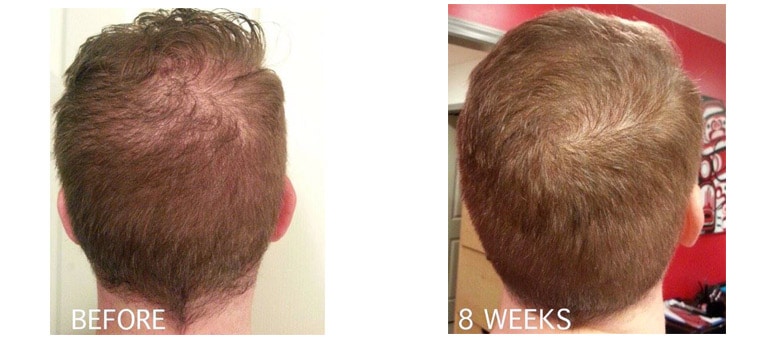 You will need to check with your health insurance company to find out if hormone replacement therapy will be fully or partially covered, or how much your copayment will be. If you don't have health insurance, costs can still vary greatly depending on the type of medication you get, and whether you take brand name or generic drugs. Prices may range from as little as about $7 per month to as high as $150 a month for hormone replacement therapy.
Hormones are cyclical. Testosterone levels in some men drop by 10 percent each decade after thirty. Women's hormone levels decline as menopause approaches and drop sharply during menopause and beyond. The cyclic nature of both our hair and hormones is one reason hair loss can increase in the short term even when you are experiencing a long-term slowdown of hair loss (and a long-term increase in hair growth) while on a treatment that controls hair loss.
If you fall into this category, try to go as long as possible in between waxing or threading appointments, or completely give up the habit. I've started using the Tinkle Eyebrow Razor ($6) to help cut down on my waxing appointments. And if you must wax, thread, or pluck, Dr. Umar recommends avoiding any hair growing directly over the brow bone. Instead, limit yourself to the hair above and below this zone in order to avoid sparse brow growth in the future.
Hyperthyroidism and hypothyroidism both can alter hair and skin function and structure. If you haven't already been diagnosed with a thyroid problem, but are suffering from hair loss and brow loss, it may be time do some online research and talk to your doctor. The main symptoms are typically hair loss, weigh gain, fatigue even with adequate rest, mood swings and more (Sound like you? Read more here).
There is some evidence of a link between baldness and prostate cancer and other diseases. Harvard Medical School reports that men with vertex baldness have 1.5 times more of a risk of developing prostate cancer than men without bald spots. The risk of coronary artery disease is also more than 23 percent higher in men with vertex bald spots. Investigations are ongoing as to whether there is a link between DHT levels and metabolic syndrome, diabetes, and other health conditions.
There is also a different in the form of 5AR enzyme (5 alpha reductase) found on the facial hair follicles vs. the scalp hair follicles. This enzyme converts testosterone into that more problematic DHT. Type I DHT is found in sebaceous glands on the face and genital area whereas Type II is found in hair follicles of the scalp. Type II DHT is typically more of a problem in men, but Type II is increased in disorders with high testosterone like PCOS.
For other women, the problem with estrogen dominance is that they're also experiencing lower levels of progesterone relative to estrogen—and progesterone helps protect hair follicles from the hair-thinning effects of testosterone, DHT, and estrogen. Evidence suggests that progesterone may act as an aromatase inhibitor and other research suggests that the genes involved in aromatase activity are implicated in female hair loss.
Skin infections can cause hair loss at the affected area. One of the more common causes is a fungal infection of the skin, also sometimes referred to as a ringworm. Eyebrow fungus is more likely to be related to a scalp fungus (tinea capitis) and both areas are often affected at the same time. A bacterial infection is another possible cause. Folliculitis for example is a condition where the hair follicle becomes infected usually with bacteria like Staphylococcus aureus. Eventually this can lead to loss of the hair in the infected follicle.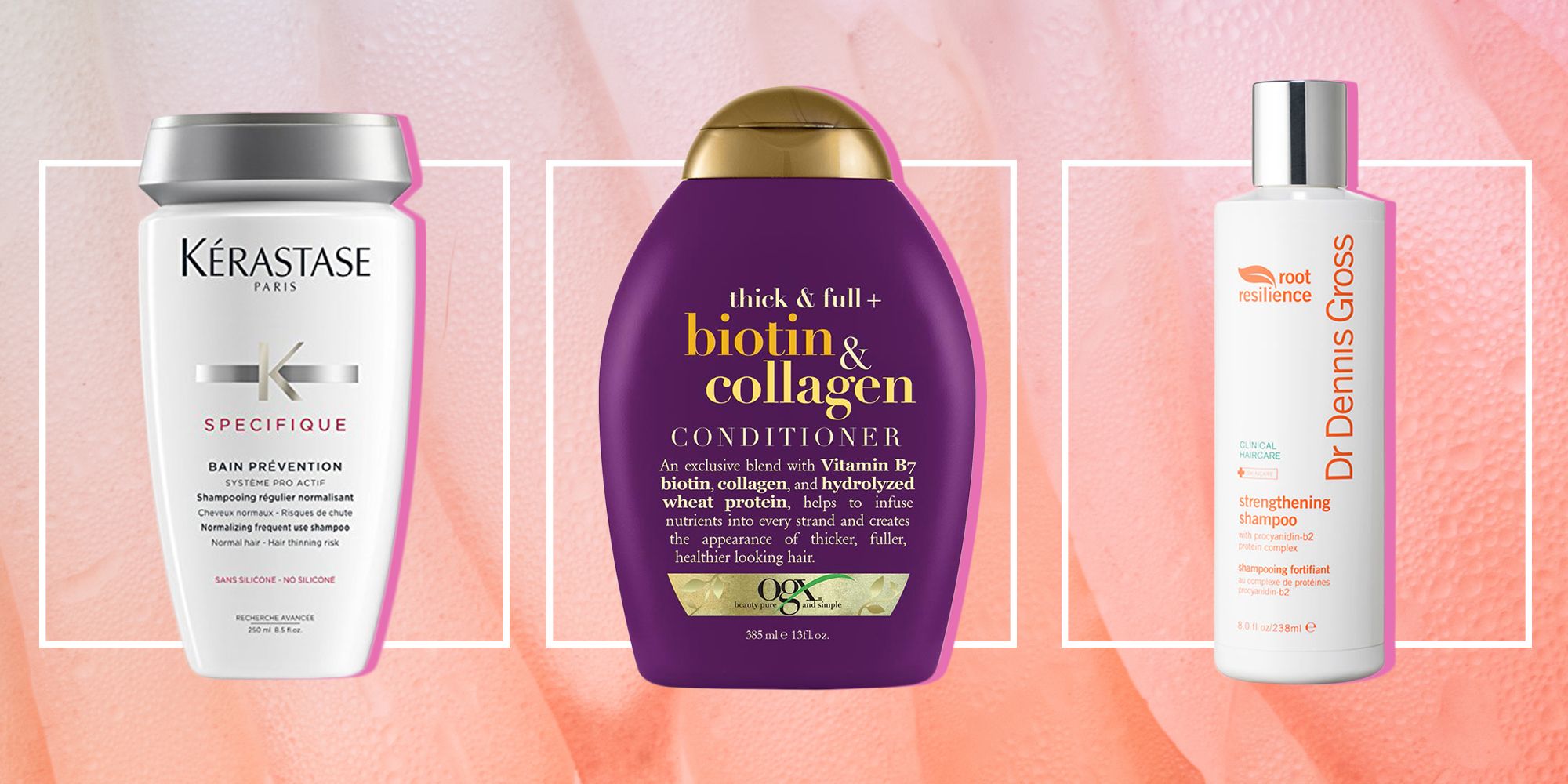 What's more likely is that telogen effluvium is at play (again). In addition to hormone fluctuations, this type of hair loss happens when there is a drastic dip in protein in the diet or sudden weight loss. For example, if you are sick and can only consume liquids for a month. "If you have protein levels that drop dramatically, your hair follicles go into hibernation, and you can see sudden acute hair loss that shows up three to six months later," says Dr. Katta.
Hair transplants and restoration is an area of medicine that is included in the primary training of two main medical specialties recognized by the ACGME. These 2 specialties are Dermatology & Plastic Surgery. Within these fields, doctors from around the world have worked on advancing our understanding of hair loss. The history of restoration is very interesting and many of the advances can be reviewed right here on our website. We are greatly appreciative of our predecessors work.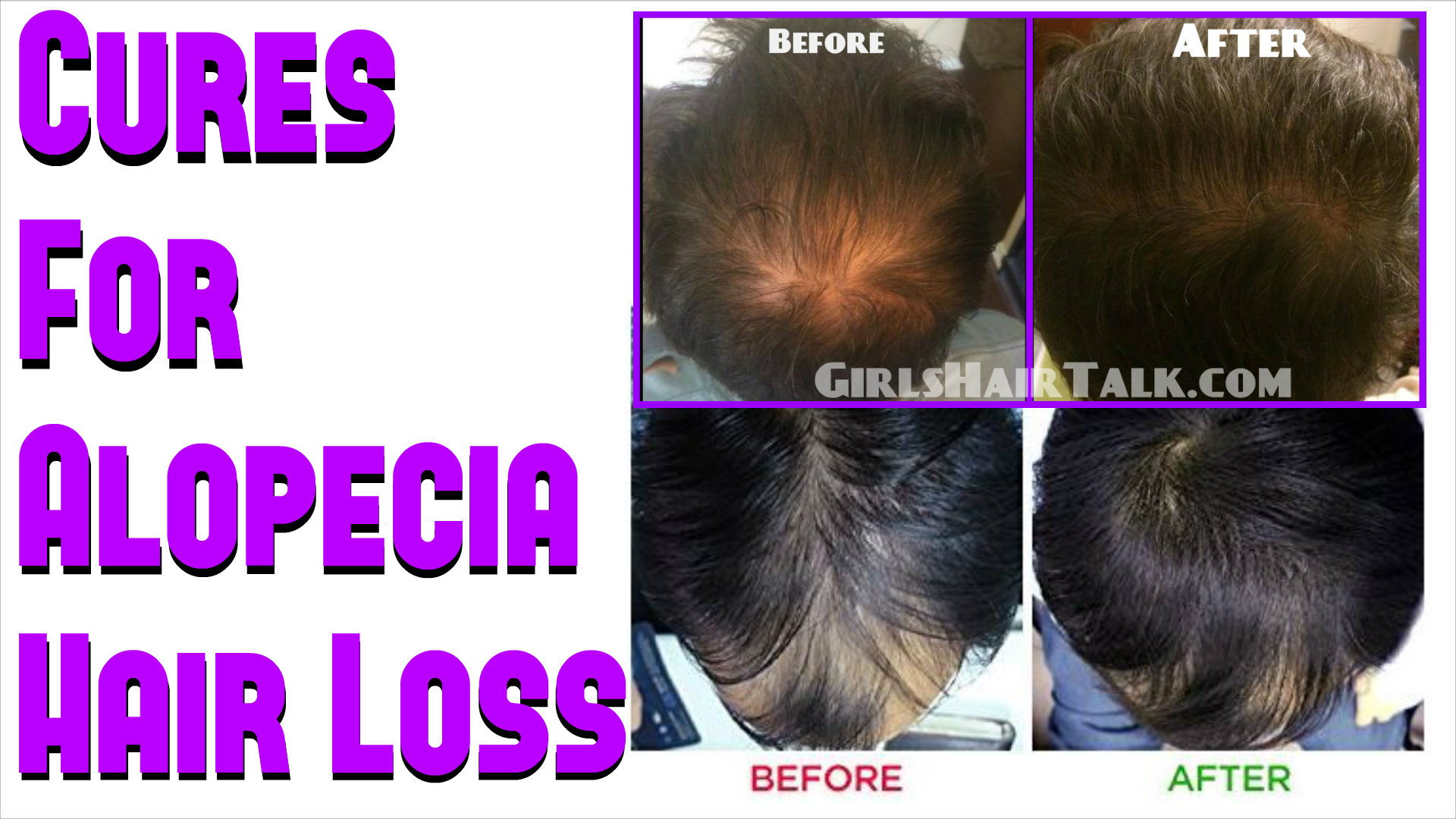 Thinning hair, noticeable bald spots, receding hair line, large clumps of hair showing up in your hair brush or shower drain, these are typically things you hear about from men, not women. More and more though, we are contacted by women who are experiencing hair loss who want to know if this is a sign of something wrong with their hormones and how they can fix the problem. Fortunately, hair loss is not a sign of infertility, but is a side effect of hormonal imbalance which can impact your fertility.
How to Stop the Itch of Folliculitis LATISSE as a Treatment for Thinning Hair Unexplained Weight Loss & Hair Loss Skin Problems That Cause Eyebrow Loss Hypothyroid Symptoms & Itching Diseases that Cause Eczema Causes of Pubic Hair Loss Diseases Causing a Change in Hair Texture Causes of Dark Skin on the Chin Eyebrow Dandruff Causes Scalp Conditions That Cause Hair Loss Vitamins for a Dry Scalp Causes of Itching on the Face and Neck Whey Protein and Hair Regrowth Alopecia & White Hair Causes of a Pimple-Like Rash on the Face What Are the Causes of a Sensitive & Painful Scalp? What Causes Body Hair Loss? Reasons for Thinning Hair in Young Men What Are the Causes of White Spots on Tan Skin?
No one wants to lose their hair, but for women it is especially traumatic. Men can shave their heads and look hip, even sexy. Most women don't want to be bald. Though it is more common — and visible — in men, many women lose their hair. According to the American Academy of Dermatology, 30 million women in this country have hereditary hair loss, compared with 50 million men. But many additional women experience thinning hair that results from menopause or health problems.
Prevention is better than cure, so they. Can you really prevent or stop losing your brows? Is there a way to prevent eyebrow hair loss? Depending on the cause, it is possible to prevent them. You need to stop the causative reason. For instance, if you have been over plucking, tweezing or threading, you need to stop it until your eyebrows have grown again. If your eyebrow loss is caused by some medications you are using, whenever possible, stop using them. However, if you are attending chemotherapy session for instance, it is not practical to stop your sessions as a ways of preventing this loss.